ShieldPRO for WordPress v11.1 is a release designed to improve overall navigation and ease-of-use.
It's a quicker release than normal – only 2 weeks after our previous major release, 11.0, but we wanted to get the new Shield enhancements into your hands sooner rather than later.
As always, we recommend reading up on the precise changes to Shield in the upgrade guide.
Let's find out what's new in ShieldPRO 11.1.
#1 All-New Shield Plugin Navigation
Shield Security for WordPress is a big plugin, which many features and options to go along with those features.
It's presented us with a major UI design challenge. Each time we feel we've "cracked" it, and then following the release, we often get quite negative feedback.
We hope, however, that the navigation system introduced in Shield 11.1 will go a long way to addressing the complexities of the plugin, by making every single aspect of the plugin available from a sidebar navigation system.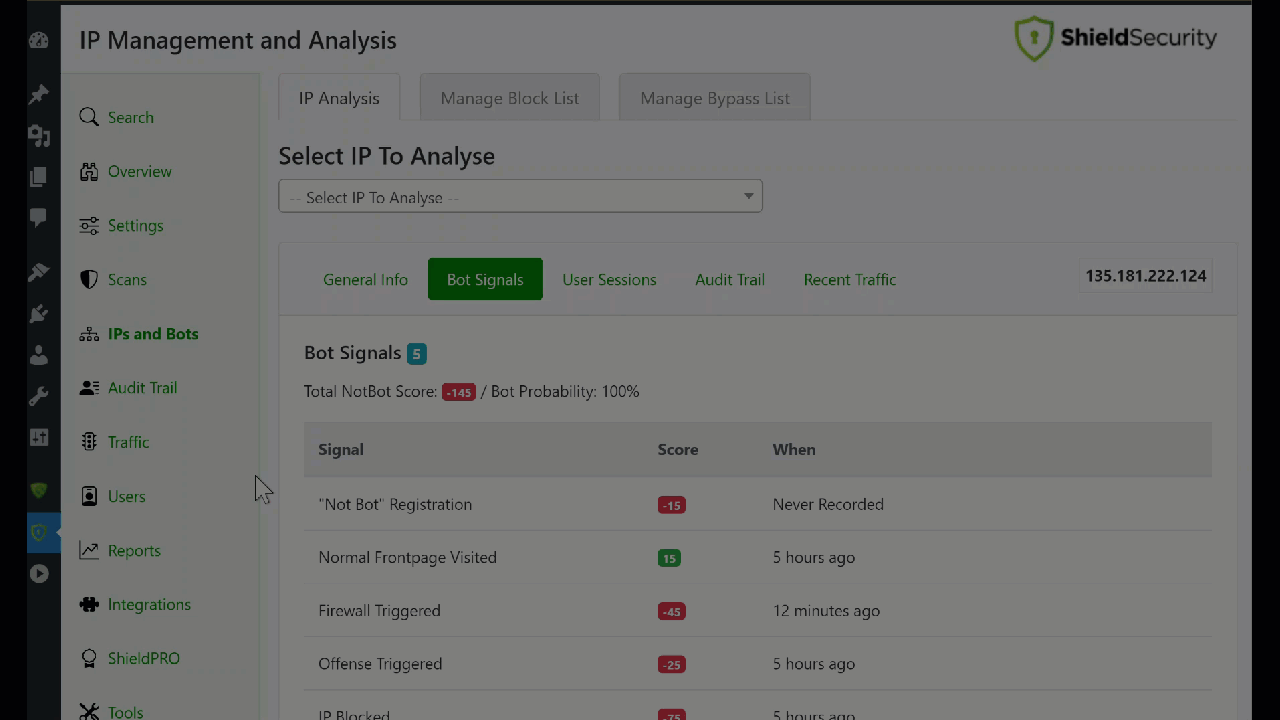 Every single aspect of the Shield Security plugin is accessible from the new sidebar navigation. We have a few improvements we want to make as we develop this, but it is our hope that this is the most easily navigation Shield plugin to-date.
#2 Automatic User Unblock Now Uses AntiBot Detection Engine (ADE)
Some time ago we provided a ShieldPRO feature that lets visitors automatically unblock themselves in the off-chance that they get blocked on your site.
It made use of the older "GASP" system to detect bots. So, inline with our move towards exclusively using our newer ADE, we've updated the feature to use the ADE to ensure that bots can't automatically unblock themselves.
#3 Add Simple Shield Security Stats
Something that has been asked of us for a long time is to display some statistics of what Shield is actually doing. We've set Shield to gathering this data for a long time now, but we haven't had the resources yet to implement this.
We've started this process with 11.1, however. It's basic for now, but it'll start to give you a sense of what's happening in Shield and it'll form the foundation of iterative development of this feature.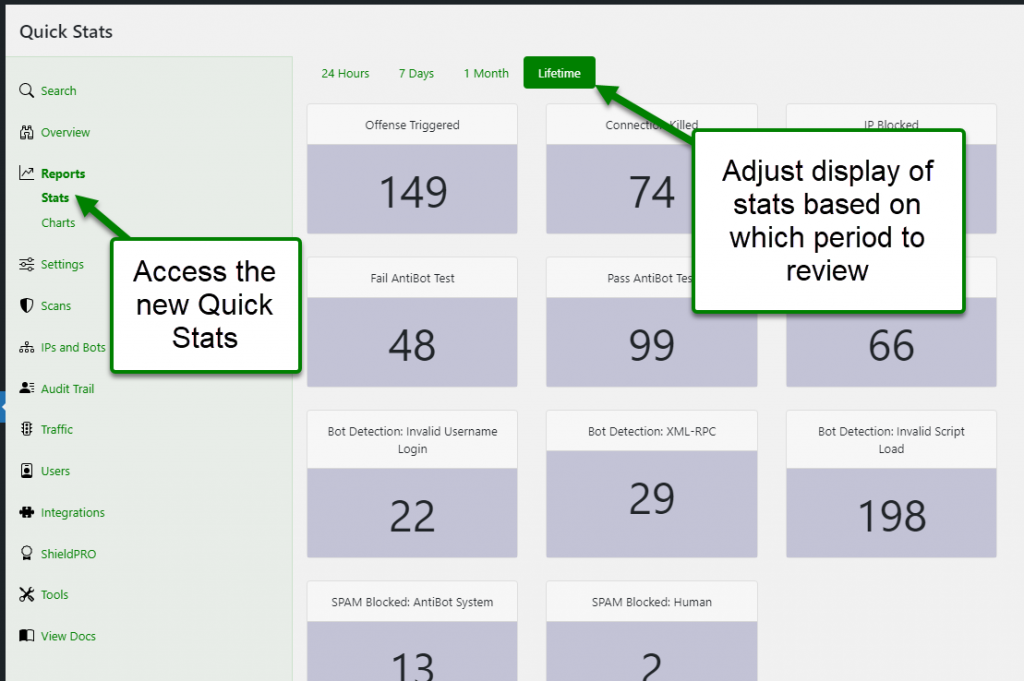 #4 Improved Security Admin Implementation
Shield's Security Admin feature remains one of our most popular and long-standing security components. As it's been in Shield almost since the beginning, we decided to rewrite much of the code and ensure that it's uptodate and as efficient as it needs to be.
The code rewrite has squashed a few niggling bugs and improved the accuracy and efficiency of the feature.
#5 Many Bug Fixes and Improvements
We've taken the time to address a number of outstanding bugs in this release and while we're aware there are a few more minor ones to address, we'll continue to improve things with each new release.
Some of the bugs we've addressed include:
Suggestions and Feedback
We know that every time there's a major UI refresh with Shield it can cause some frustration as it forces you to learn something new.
Hopefully this release is a bit different as it'll be more intuitive to find your way around the plugin. Of course, we always welcome your feedback and suggestions and any areas you think could be improved.
Thank you for your support!
ShieldPRO Testimonials
@whythecode
awesome
no complaints – does all it promises to do perfectly
@siga75
best security plugin for WP
I tried several ones, this is the only one that it's really a WAF, and easy to configure I have a real reverse proxy/WAF based on nginx/naxsi and another WAF (modsecurity with OWASP conf and on paranoia level 3) embedded on apache. I also have an IPS, based on Suricata,…
@morgandival
Excellent plugin
Noticed a lot of activity on my login page – secured with Shield WordPress Security and the numbers dropped like an elevator without brakes.
@byzlaz
The best
The best security plugin
Hey there handsome! Do you like what you've read here? :)
If this cool feature is something you'd like, but you haven't gone PRO yet, click here to get started today. (no risk, with a 14-day satisfaction guarantee!)
You'll get all PRO features, including Malware Scanning, WP Config Protection, Plugin FileGuard, import/export, customer support, and so much more. Not only that, you'll get that warm, fuzzy feeling that comes from supporting our work and future development.